Description
A Geek coffee mug whose logo raises awareness of computer security issues :
While sipping your coffee quietly, in a public space (a campsite or another holiday resort), you have certainly happened to check your e-mails or connect to your usual social network accounts, using a smartphone or laptop, for example.
At those times, did you ever think you might get hacked ?
Probably not.
However, we must be extra vigilant when consulting private data in public spaces .
Indeed , these places are often the target of malicious people who wait for the opportune moment to steal your personal or professional data .
However, if you do us the honor of using our Geek coffee mug as a kind of Travel mug, its evocative logo may help you remember that you must secure your data before using it in a public space!
In any case, we wish you !
For your information, there are several ways to protect your data from a malicious attack, when you are in a public area.
With regard to your smartphone or your touch pad, you have the possibility of:
Navigate to your mobile's security settings and check that its operating system is up to date.
In this way , you will benefit , in terms of security , from the latest patches ( or updates ) published by the manufacturer of your mobile and thus reduce the number of vulnerabilities in your mobile .
if the operating system of your mobile is of the Android type, you can download the "Play Protect" application which aims to check if other applications (or devices associated with your mobile) pose a risk to your data personal.
In which case the applications will be deactivated or even deleted from your mobile.
To find a mobile that has been stolen from you or that you have forgotten in a public space such as a coffee shop, a campsite or quite simply a train station, you can now download an application capable of geolocating and finding this mobile .
set up a screen lock, to prevent an unauthorized person from accessing the data on your mobile phone or touch pad, in the event of loss or theft of the mobile.
The App stores are full of this type of application which sometimes allows you to block the use of your mobile, remotely, in order to prevent anyone from using your personal data.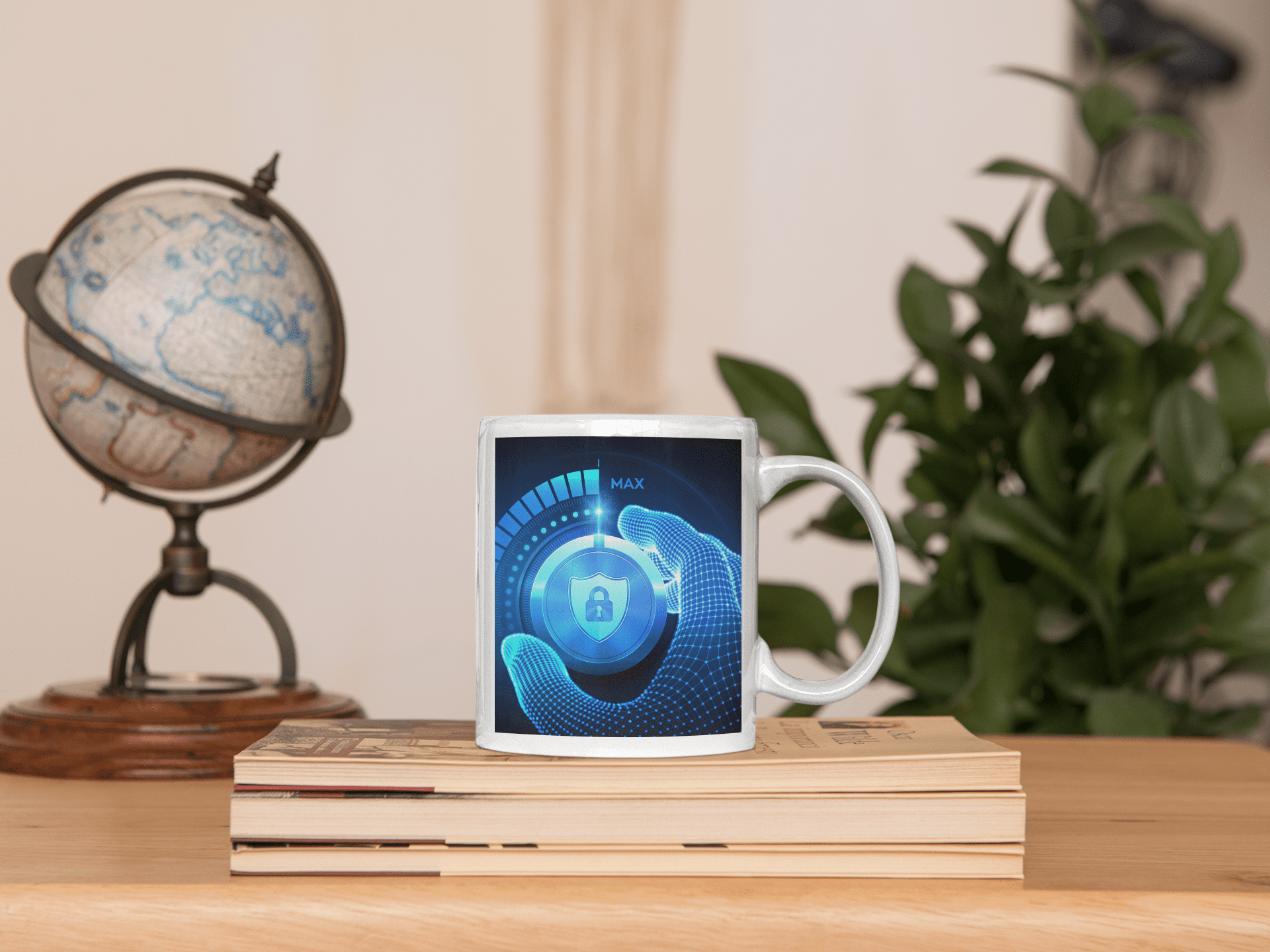 To use this feature, you will first need to enter your PIN code to confirm that you are the owner of the mobile.
Then you will have the choice between different types of screen lock such as; locking by password, by PIN code, by sliding the screen or by drawing a pattern (in other words, a line that connects the dots).
In the latter case, if you forget the pattern, the mobile will most of the time offer you the sending of an unlock code by email.
More and more mobiles are even going so far as to offer a screen lock, using facial recognition.
This technique based on Artificial Intelligence (AI) consists of collecting biometric data (in this case, the features of your face) in order to identify you.
However , it is a technique that is less and less recommended because it involves a certain number of risks .
Indeed, on mobiles equipped with a front 2D camera (or a simple camera) but without an infrared camera, facial recognition can be hacked using simple photos, retrieved from social networks or from photo albums…
Original recipe to make with our microwave-compatible coffee mug; Black Eye coffee :
Black Eye coffee consists mainly of hot or cold brewed coffee (in other words, filter coffee), to which two shots of single short Espresso are added.
It should be noted that Black Eye coffee is also known by other names such as Sling Blade coffee or Shot in the Dark coffee, for example.
The expression "Black Eye" would refer to the black ring, which appears in the consumer's coffee mug, following the mixing of the brewed coffee with the Espresso coffee.
(It is also the metaphor of a "punch", received by the consumer, and which symbolizes the high caffeine content of this type of coffee. Caffeine being an active ingredient, known for its stimulating effects)
Tobio coffee is a variant of Black Eye coffee; this coffee differs from Black eye coffee primarily in that it has as much brewed coffee as Espresso coffee.
By the way, Black Eye coffee becomes Dead Eye coffee when you add a shot of Espresso to it.
(If this filter coffee had only been made with a single shot of espresso, it would have been called Red Eye coffee)
In this regard, despite the humorous side of their name, remember that Black Eye coffee and its variants have a high caffeine content.
Indeed , for each of these coffees , the caffeine coming from their infused part added to that coming from their Espresso part , make it an explosive mixture because much too stimulating .
Especially since, for the same quantity of brewed coffee, the caffeine level of these coffees increases with their total doses of Espresso.
These drinks can therefore pose a health risk when taken even more than once a day.
How does the barista concretely prepare a Black Eye coffee?
The first step in preparing Black Eye coffee is to gather the utensils and ingredients to make filter coffee.
That is to say, a Pour-over Dripper type coffee maker equipped with a conical paper filter, an electric coffee grinder, a stopwatch scale and 43 g of coffee beans.
First, the barista uses the stopwatch scale to weigh 25 g of coffee beans, which he grinds using the electric coffee grinder.
The conical paper filter (containing the freshly ground coffee beans) is then placed on the glass jug of the Pour-over Dripper coffee maker.
10 cl of water are then boiled and poured slowly over the ground coffee, by the barista.
Because of the slowness of its preparation, the drink obtained is called "slow coffee" and corresponds, approximately, to three cups of infused coffee.
The barista then pours the equivalent of a cup into a coffee mug.
The second step in making Black Eye coffee is to make two short single Espressos.
For this, the barista can use an Espresso coffee machine with an integrated bean grinder, for reasons of simplicity and quality.
This coffee machine makes it possible to obtain 60 ml of drink (that is the equivalent of two cups of coffee), from 18 g of freshly ground coffee beans.
(And this, on the condition of using a filter whose fineness of the holes makes it possible to fill two cups of coffee)
Finally, the barista pours the Double Short Espresso (also known as Doppio coffee) into the coffee mug that already contains the brewed coffee, thus obtaining a Black Eye coffee.
Original recipe to make with our microwave-compatible coffee mug; Bicerin coffee :
Bicerin coffee is a drink originating from Piedmont, an Italian region at the foot of the Alps (hence its name), crossed by the Po river (the most important river in Italy) and whose capital is the city of Turin. .
The term "Bicerin" means "little glass" in Piedmontese.
Bicerin coffee is a variant of Bavareisa, an Italian drink served in the 18th century.
How does the barista actually prepare this drink?
This coffee is in fact the mixture of a simple short Espresso and a hot chocolate to which is added, at your choice, whole milk or whipped cream, one or the other decorated with chocolate shavings.
The preparation of Bicerin coffee is generally broken down into three phases.
The first step is to get 50 ml of whipped cream.
To do this, the easiest way is to buy Chantilly cream which is a derivative.
But you can also make whipped cream yourself.
In this case, it is necessary to have 450 g of fresh cream (30% fat) placed in a refrigerator for at least 1h30, 2 tablespoons of caster sugar (i.e. fine sugar ), 2 g of vanilla bean paste, a salad bowl and an electric whisk.
The fresh cream is then poured into the bowl and mixed with the vanilla pod paste, using an electric mixer, at medium speed.
As soon as the cream becomes frothy, the caster sugar is gradually added to the mixture, still whipped with the electric mixer for about a minute but at a higher speed, so that the mixture is homogeneous.
(It is important not to beat the mixture too long to prevent it from becoming butter)
We then obtain a Chantilly cream that must be placed in the refrigerator.
The second step in making Bicerin coffee is to make a single short Espresso coffee.
For this, an Espresso coffee machine can be used, possibly with an integrated bean grinder, if you wish to make the coffee from freshly ground coffee beans.
The Espresso dose (in other words, the ground coffee from an Espresso capsule or freshly ground coffee beans) is then placed in the portafilter of the Espresso machine.
We then choose a filter whose fineness of the holes makes it possible to fill a cup of coffee.
Then, under a pressure of 9 bars, water is injected into the ground coffee, for 25 seconds.
We then obtain 30 milliliters of coffee which we pour into a coffee mug.
The third and final step in preparing Bicerin coffee is to add hot chocolate to the coffee.
Then, if necessary, the drink obtained is completed with Chantilly cream, decorated with chocolate shavings.
(To obtain these chocolate shavings, you can for example cut a few squares of a chocolate bar, in thin slices, using a knife)
Note that in some variations of this coffee, the barista adds sugar syrup or brushes the rim of the coffee mug with chocolate spread.