Description
A Geek coffee mug to offer to enthusiasts of Computer Science, Machine Learning or AI in general :
Machine Learning represents the set of techniques that allow computers to learn to solve problems or perform certain tasks based on a data model, created from statistical observations.
(This is why Machine Learning is also known as "Statistical Learning", "Machine Learning", "Machine Learning" or "Artificial Learning")
In the field of coffee, Machine Learning finds its usefulness, in particular by making the production of coffee more efficient and of better quality.
Indeed , certain agricultural productions are , for example , equipped with surveillance cameras capable of detecting undesirable elements in the production chain ( pebbles , leaves , twigs , deformed coffee beans , coffee beans that are too small or not ripe enough ) .
This technological feat was made possible by creating, from statistical observations, a data model defining the various parameters that make a coffee bean non-compliant, in terms of shape, size and color, in particular.
Undesirable coffee beans are then removed from the production line by means of a blower which injects pressurized air .
Other coffee growers are using AI to comply with the law .
Indeed, the European Union (via its parliament) imposes on the coffee industry to respect the terms of the decree Nº 178-2002 which requires a total traceability of food and foodstuffs (and, consequently, coffee beans ) , for security reasons .
This is why some roasters have decided to equip their company with intelligent management tools capable of tracing coffee beans, from A to Z, that is to say from reception to storage.
Another application of Machine Learning in the world of coffee; preventing customer churn:
By analyzing the factors that cause coffee shop traffic to drop, Data scientists develop statistical models that allow management tools (based on AI) to help coffee shop managers to better retain their customers.
Finally , we should add that intelligent management tools based on Machine Learning can predict sales according to the context and adapt their results , taking into account , for example , factors as changing as weather conditions .
Thus, these management tools will not predict the same results of sales of coffee drinks, depending on whether the coffee shops are on the edge of a beach or in a shopping center.
Café managers can then apply dynamic pricing, that is to say pricing that varies according to the geographical or meteorological context, for example.
Original recipe to make with our microwave-compatible coffee mug; Mug Cake Brownie :
Using the coffee mug that we sell, you can make microwave cooking recipes, such as Mug Cake Brownie.
This is a cooking recipe requiring neither eggs nor the use of an oven and which can be made in less than 10 minutes.
You can prepare it as breakfast or appetite suppressant, for example.
In order to prepare this Mug Brownie, you must first gather the following ingredients and kitchen utensils;
45 g organic gluten-free flour, 45 ml organic vegetable milk, 40 ml organic rapeseed oil, 45 g cocoa powder, 5 g brown sugar, 30 g chocolate chips, 15 g walnut kernels , 15 ml of organic lemon juice, a few drops of vanilla extract and a 15 Oz coffee mug (microwave compatible) and of course a microwave.
Regarding vegetable milk, I recommend that you favor milk from organic farming.
As for the type of milk, it can be just as well coconut milk powder,
Rice milk, Soy milk and Macadamia-based milk.
For Internet users who are intolerant to FODMAPs, however, I do not recommend soy vegetable drinks made from whole grains as well as oat milk, goat's milk, whole cow's milk, coconut milk based on inulin.
That being said, the preparation of the Mug Brownie breaks down into four main phases;
First, pour the cocoa powder, gluten-free flour and brown sugar into the coffee mug, then mix together until smooth.
Secondly, pour the vegetable milk, the lemon juice, 20 g of chocolate chips and the vanilla extract into the coffee mug, then stir everything together until you again obtain a homogeneous paste.
Thirdly, insert the hoops of walnuts into the dough, using the tip of a knife, for example.
After which , insert the remaining chocolate chips , on the surface of the dough , for the sake of decoration .
In a fourth and final step, place the coffee mug in the microwave and turn it on for about two minutes.
Then, check that the Mug Cake is cooked by pricking it with the blade of a knife, for example.
If this is the case, the cake dough does not stick to the blade of the knife and the Mug Brownie is ready to be served!
Original recipe to make with our microwave-compatible coffee mug; the Mug Blondie :
The Mug Blondie is a Mug Cake that you can prepare for breakfast as well as for your children's snack or dessert.
Incidentally, the name of this Mug Cake probably comes from the golden color that one of its ingredients (butter) gives it, when it is cooked in the microwave.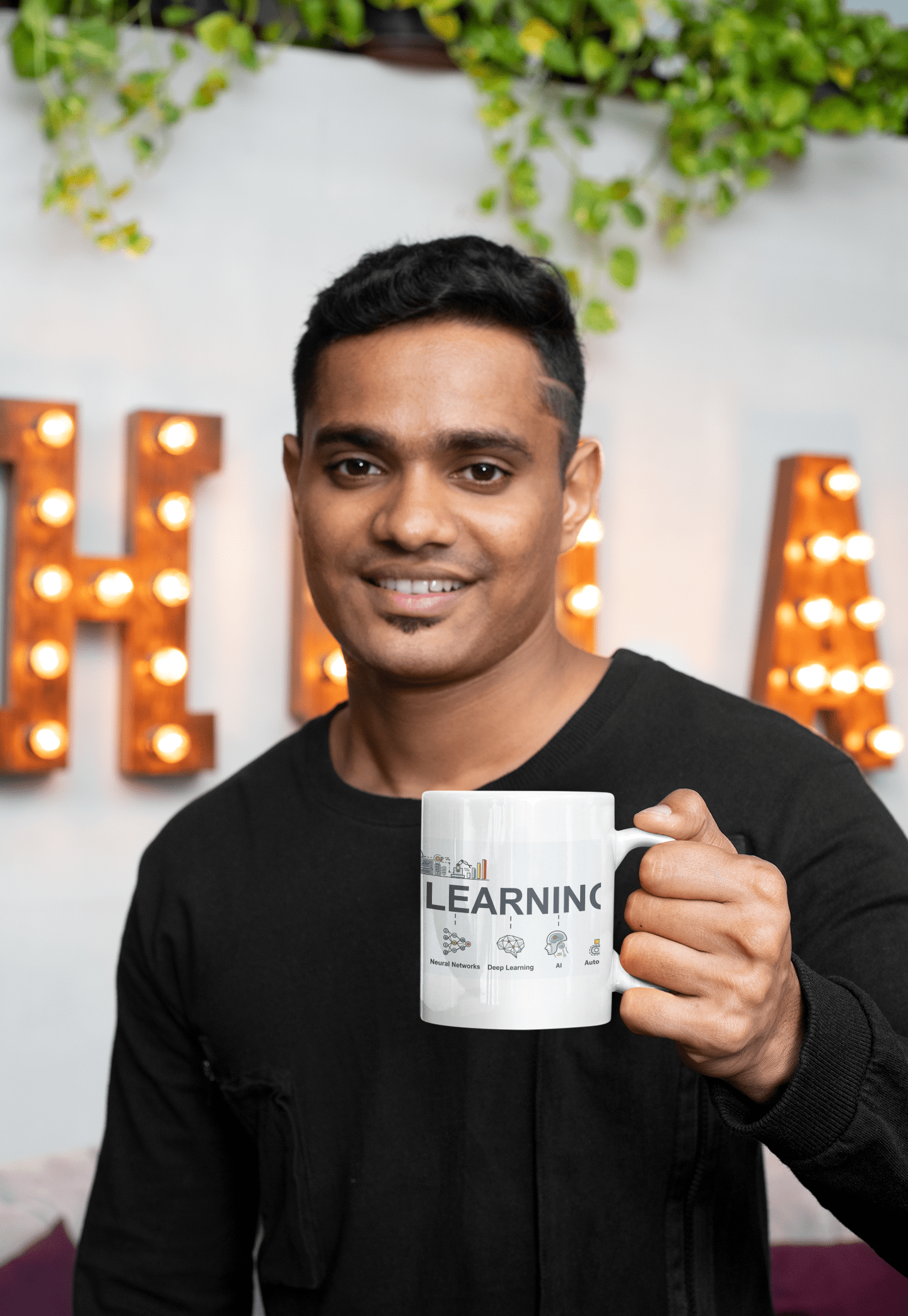 How to concretely make a Cake Blondie mug, in the microwave?
For information, Mug Blondie requires 10 to 15 minutes of preparation, for 2 minutes of cooking in the microwave.
During preparation, you will need to gather the following ingredients and utensils; 30 g of brown sugar, 45 g of organic gluten-free flour (the equivalent of 3 tablespoons of gluten-free flour), 45 ml of vegetable milk, 2 tablespoons of peanut butter (the equivalent of 30 g peanut butter), a teaspoon of vanilla extract, a quarter of a teaspoon of organic corn-based yeast, a teaspoon of organic sulfite-free vinegar, 40 g of dark chocolate chips, 30 g crushed hazelnuts, 10 g caramel sauce, a scoop of vanilla ice cream and a large coffee mug (preferably 15 oz).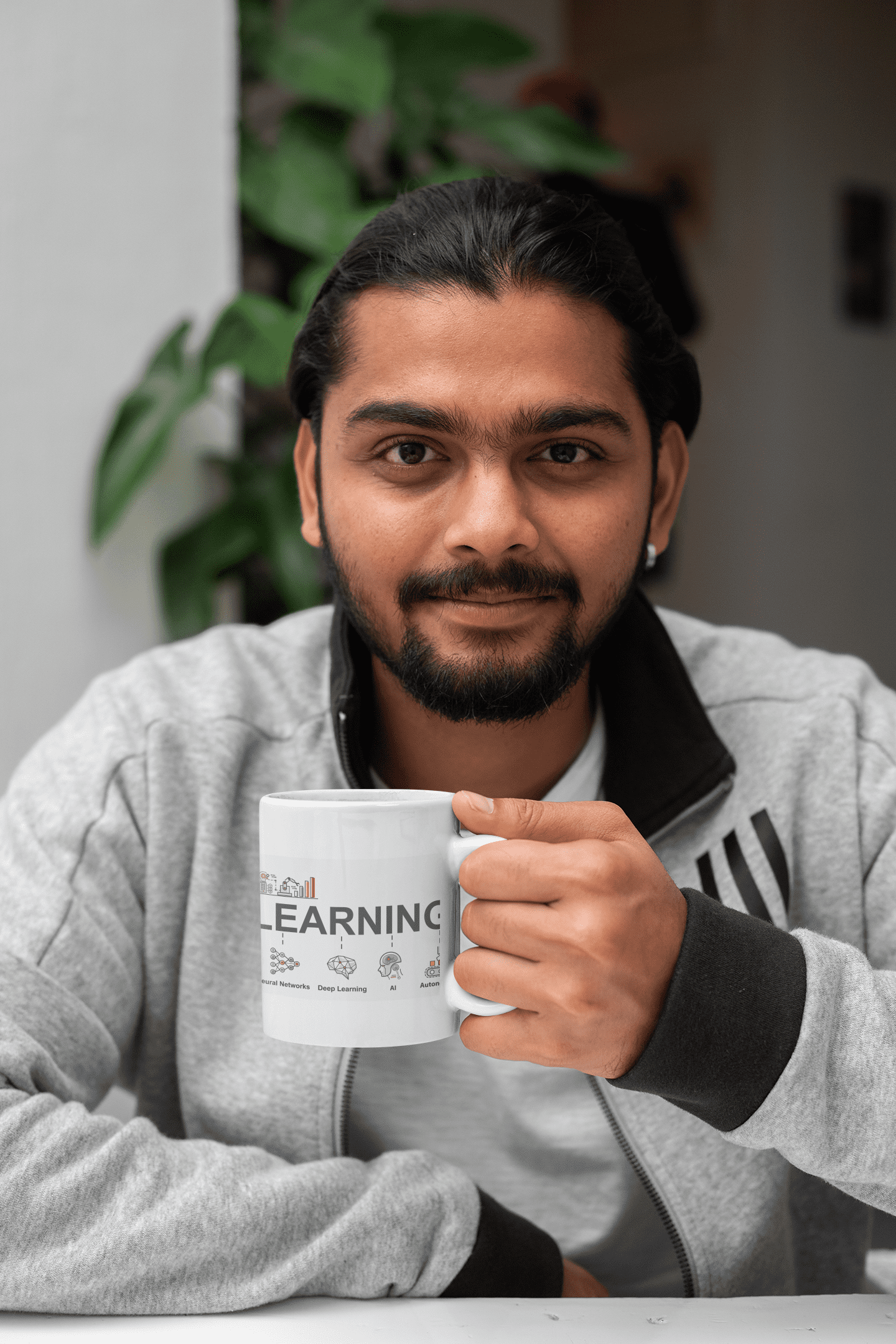 First, add the peanut butter to your coffee mug, then melt it in the microwave for about 30 seconds.
Secondly, add brown sugar, vegetable milk and vanilla extract to the mug.
Then , mix everything for about thirty seconds .
Thirdly , gradually pour the flour into the mixture , while stirring it , until it is homogeneous .
Then , continue to mix the dough while adding the organic yeast , the organic vinegar , the crushed hazelnuts and the dark chocolate chips .
Fourthly, place the coffee mug in the microwave and cook the dough for one to two minutes.
After which, check that the mug cake is cooked by piercing its center with a knife; If the cake batter does not stick to the knife, then the mug cake is properly baked.
Otherwise, you must continue cooking the Mug Cake in the microwave, making sure that the cake does not harden too much.
The last step in the preparation of Mug Cake Blondie is a decoration step; it consists of placing a scoop of vanilla ice cream on the surface of the Mug Cake, then covering it with caramel sauce.
This is just one example of what you can achieve with our microwave safe coffee mug; a Blondie mug cake for you, your children or your guests !
So don't hesitate to order this mug !